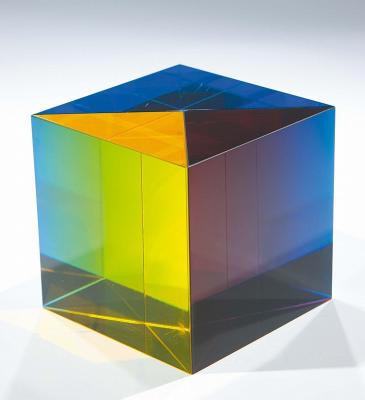 Optical crystal - carved and polished
Presentation
Pavel Trnka was a graduate from the Superior School of Decorative Arts and the Academy of Decorative Arts in Prague.
He teaches at the Secondary School of Decorative Arts in glass carving.
"Work is unquestionably in three dimensions, besides it's what is taught in our school. What remains then is creation : we invent the third dimensions according to our imagination, after that we tackle the refraction through research in optics so as to captivate light. This is quite simple !"

Exhibitions
His first exhibitions go back to 1973, through out Europe, the USA and Japan. We find his achievements in official collections of museums in the Czcheque Republic, in Slovakia, in the Netherlands, in Germany, in the USA, in the UK and Switzerland.
{backbutton}